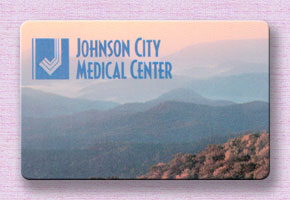 Resource Tracking Package (RTP) is a customized software program that allows health care facilities and other institutions to manage and track all of their materials, merchandise, and library resources through the use of bar codes. Resources are checked in and out by scanning the products bar code with a hand held scanner.
RTP not only accurately tracks which resource has been checked out, but tracks how long they have been out on loan, to whom it is on loaned, when they are due back, and if the material is not returned on time the system auto-generates a late notification letter to be mailed out. RTP can be used in conjunction with the Membership Management System or as a stand alone software package. Also this system allows for card printing and encoding so that members are issued their membership card.
Here are some features in this customized software system.
Check in/out material
Search for checked out material
Search for resources in database through the use of
bar code numbers, name of material, author, subject
Adding/Deleting resources
Printing of bar code labels
Bar codes are auto-generated, no chance of
duplicate bar codes no matter how many resources
Full reporting features both standard and ad hoc
Full security and access rights
Purge resource, member loan history
Card printing and encoding
Ability to set import and export locations for reports
Generates address mailing labels
Auto-generates late notification letter
Windows XP
Microsoft Access
*PDFs Require Adobe Acrobat Reader (free download)
Call us today at: (651) 257-3030